LOT 918
Cheong Soo Pieng
(1917 - 1983, Singaporean)

Two Sisters
executed in 1974
ink and gouache on paper
95 x 46 cm
signed and dated on upper left

S$ 188,000 - 288,000
US$ 138,180 - 211,680
Provenance:
- Christie's Hong Kong, Convergences: A Special Sale of Singapore Art, 29 November 2015, lot 366 (COVER LOT).
- Private Collection, Singapore.

Pickup Point: Singapore
Lot Essay
Two Sisters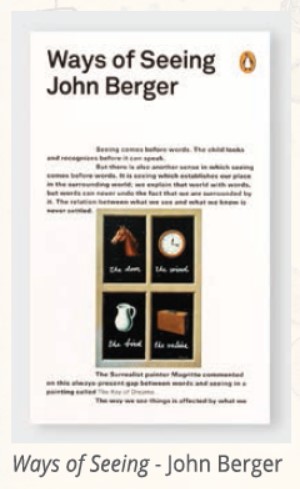 A ravishing work on paper from the early period of Soo Pieng's mature style, Two Sisters, 1974, was last on the market in 2015, when it was the cover lot for Convergences: A Special Sale of Singapore Art at Christie's Hong Kong, selling for a premium-inclusive HKD875,000.
Soo Pieng's typically flattened forms have a kind of pre-Renaissance awkwardness, an angularity, a rhythm in the repeat of the pose and the parallel lines of the two women's slender arms. The sisters avert their gazes downwards, allowing the viewer to look but not inviting us to enter the space. Is this John Berger's "Male Gaze" (Ways of Seeing, 1972)1 that we are witnessing? Or are we seeing the act of sisterhood, their unconscious cojoining signified by their mutual mimesis, the compression of space between their flattened forms?
Loosely gesturing down to the floormat in the foreground and up to the cloth hanging behind them, the two sisters perhaps indicate their cultural roots through the motifs Soo Pieng chooses to depict on them. Are these patterns on the cloth, a range of object laid onto the floormat, or the imaginings of the artist? Soo Pieng perhaps treats the motifs as reminiscences of Dayak objects that he would have encountered on his travels. He visited Sarawak in 1959 and Sabah in 1961, both states on the Malaysia-governed island of Borneo. He would have seen the painted boards of traditional Dayak longhouses, beaded and woven cloths for the body and for furnishings – products of the handlooms that were in every home – and carved wooden figures that variously guarded or inhabited both domestic and communal spaces. He would have seen the double ikat cloth painstakingly and patiently woven, and here worn by the sister in the foreground. Similar examples can be seen in photographic archives of missionaries' ventures into Borneo, in museum collections and dealers' showrooms, and perhaps still worn by these sisters' descendants.2
It is noticeable that the mat and cloth are rendered without the linear perspective utilised in traditional Western art since the Renaissance but rejected in the modernist idiom, partially in light of Asian and African art practices studied and appropriated by Western artists from the late 19th century. Soo Pieng, of course, straddles Chinese and European ways of representing the world, but here we have a very different treatment of perspective than that seen in Harvest, 1980, which is also offered in the present sale. Rather than taking a Eurocentric view, we could instead recognise the essentially Chinese mode of perspective here, one which the artist understood from the inside. He could choose whatever means of representation he wanted. As Homi Bhabha argues throughout The Location of Culture, cultural production is always at its most fecund when it is most ambivalent.3 Instead of thinking about pre-Renaissance figuration, we could think about the figurative forms seen in Dayak carvings, or in Chinese gongbi paintings where fine lines create flattened spaces filled with colour, or in the wayang kulit puppets made of leather and wood, painted in gold and polychrome hues that glow through the stage cloth as the light behind them illuminates their angular forms.
Provenance
- Acquired directly from the artist.
- Christie's Hong Kong, Convergences: A Special Sale of Singapore Art, 29 November 2015, lot 366 (COVER LOT).
- Property of Mr. Philip Ng, Singapore
Viv Lawes
Consultant Lecturer, Sotheby's Institute of Art
Course Leader, University of the Arts London
Senior Lecturer, City & Guilds of London Art School
---
1
John Berger, Ways of Seeing. London: Penguin, 1972, pp.45, 47.
2
See, for example, the scholarly resource Art of the ancestors;
https://artoftheancesters.com/borneo
for a range of objects. Basel Mission/ Mission 21 is a photographic archive with images of Dayak people wearing similar cloths:
https://www.bmarchives.org/items/show52786
;
https://wwwbmarchives.org/items/show52812
3
Homi Bhabha, The Location of Culture. London: Routledge, 1994.
Condition Report
Artwork is in fair condition. General surface dust and slightly discolored due to time.
---
Please note that this report has been compiled by Larasati staff based solely on their observation on the work. Larasati specialists are not professional conservators; thus the report should be treated only as an expression of opinion and not as a statement of fact. We suggest that you consult your own restorer for a more thorough report. We remind you again that all work is sold 'as is' and should be viewed personally by you or your professional adviser before the sale to assess its condition.
IMPORTANT NOTICE :
Kindly note that the Auctioneer will conduct the auction LIVE in the Sale Room. To comply with venue's Health Regulations, bidders are encouraged to register for phone bidding or putting absentee/written bid. You can also register to participate live on www.invaluable.com. Bidding will be carried out in Singapore Dollars. Any other currencies shown is just for reference only.
---
FOR THIS PARTICULAR SALE, ONE LARASATI ARTS WILL NOT CHARGE AN ADDITIONAL ON-LINE COMMISSION. PREMIUM IS 22% ON FINAL HAMMER PRICE.
How To Bid
Absentee or Telephone Bid
To submit an Absentee Bid or Telephone Bid, please complete this form and submit to info@larasati.com.
Online Bidding
To bid via Live Online Bidding please register on:

INVALUABLE:
https://bit.ly/LRSTSEP2023
Bidding will be carried out in Singapore Dollars.
Any other currencies shown is just for reference only.